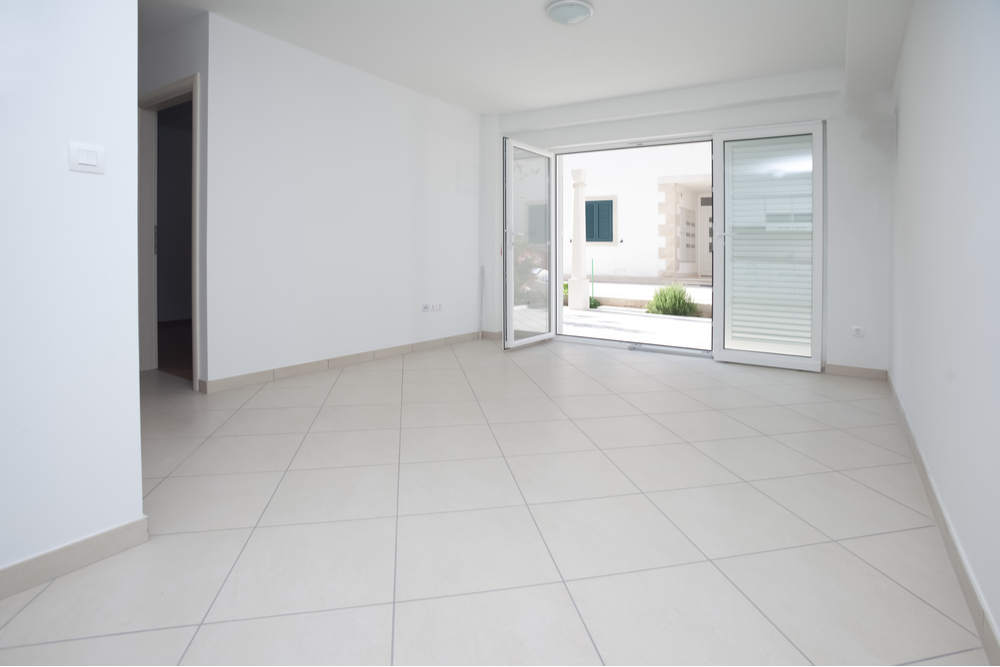 The number of unoccupied properties is on the rise in the UK with more than a quarter (27%) left vacant for longer periods while pending a sale.
According to research published by Property Reporter, 56% of insurance premiums are now for covering unoccupied properties for between 3-6 months.
While your home and contents insurance can protect your property from loss or damage from theft, fire and vandalism (among other things) it will only cover you for a limited time if your property is unoccupied.
Most insurance policies will only last a period of 30 to 60 days of vacancy before you're no longer covered.
If anything happens after this period, you'll be forced to pay any repair or replacement costs yourself.
Unless you take out vacant property insurance.
Vacant property insurance can extend your home insurance while your property is empty for longer periods, like during a house sale, or during repairs or renovations.
In this guide, we outline the main points of vacant property insurance to give you a better understanding of what it is and what it covers.
What is vacant property insurance?
Vacant property insurance provides home and contents insurance during an extended period of vacancy outside the time limits set out in your regular home and contents insurance.
When your vacant property insurance takes effect depends on the length of time your property can be unoccupied before your regular insurance becomes invalid.
Typically, a property is considered vacant for insurance purposes after 30 days of unoccupancy, although some policies will extend to 60 days.
After this period, you'll need vacant property insurance to cover you in the event of loss or damage to your property.
Why do you need vacant property insurance?
As we've mentioned, property insurance will only cover you for as long as it's deemed the property you insure is occupied.
As soon as it's deemed there's no longer anyone living at the property – either you in your home, or a tenant in a rented property – then it's deemed unoccupied, and at this point, your regular cover will only protect you for a specific period as stated in your policy (usually 30 to 60 days).
You also need to take into account the fact that unoccupied properties are higher risk because they're more likely to be targeted by burglars or vandals.
There's also the risk that any environmental damage or that caused by burst pipes could be more severe because it might not be identified straight away.
What's covered by vacant property insurance?
Vacant property insurance works in much the same way as regular property insurance.
It will cover your property for any loss or damage caused by events like fire, theft and vandalism.
It will also provide cover for natural events such as damage from high winds or lightning strikes.
However, sometimes vacant property insurance won't be as comprehensive as regular property insurance and you'll have to be careful to check that you're covered for common eventualities like loss or damage caused by flooding.
This is particularly important for vacant property when flood damage might not be caught immediately, meaning the chances of the damage lasting long term are greatly increased.
How long does vacant property insurance last and what does it cost?
This depends on a few factors like the type of property being insured and what it's being used for, as well as the individual insurance provider.
Factors which determine the cost of property insurance will also be taken into account such as the age of the property, its current condition, the estimated value to replace or repair the property and its contents, and some environmental factors, like if the property is located on a flood plain
Typically speaking, vacant property insurance lasts between 3-12 months from the point of vacancy, although this could be flexible depending on the insurer.
Who should get vacant property insurance?
You likely only need to get a vacant property insurance policy if your property is due to be vacant for an extended period beyond the allowable time in your existing policy.
There's a number of reasons your property could be vacant for long periods.
If you're selling your home for example and are waiting for another sale in a chain before you close your sale, the house could be vacant until everything completes.
Or if you're completing a renovation project at your property, it could mean you'll have to vacate the property during the period of the project.
If you're a landlord, you might find a rental property vacant during the time one tenant moves out and a new one moves in – this is particularly common for student lets, particularly in the summer.
Your property could also be vacant for extended periods if you have a holiday home and spend long periods outside the country on holidays.
Invest in vacant property insurance with Coeus Insurance
There are several ways you can take out vacant property insurance, and which one you choose will depend on your own circumstances.
You could take it out as part of a regular home insurance policy, or you could take out a separate policy for a specific period.
Taking vacant property insurance as part of your regular insurance policy could be a good option if you have planned periods when you know your property will be vacant for longer periods – like if you're a landlord.
If this isn't the case, taking a separate insurance policy to cover a certain period of vacancy might be the better option.
If you want to find out more information or need help finding a vacant property insurance policy, get in touch.