Student Landlord Insurance
Insurance designed for student landlords.
Student Landlord Building Insurance
There's always a greater element of risk involved when you're a landlord renting to students compared to professionals. That's why you need additional protection to keep your investment safe.
It's not just the added risks from loss or damage to contents and the property, you also have to factor in the unoccupied periods during holidays.
But with the right student landlord insurance, you'll have the reassurance that no matter what happens, you'll have the cover and protection behind you to safeguard your investment.
Specialist landlord insurance for student tenants
Renting to students can be a shrewd investment opportunity.
You're guaranteed a regular influx of new tenants every year, and as most students use guarantors as rent cover, you're usually more assured of getting your rental income without an issue.
But renting to students also comes with its challenges.
University is as much about social life as academic achievements, which can increase the risk of damage or loss from your property – with potentially higher repair costs.
Plus you'll have guaranteed extended periods when your rental property is unoccupied and you have no rental income coming in – yet you still need to protect your property and maximise your return.
At Coeus Insurance we're specialists at finding the best deals on landlord insurance for student houses, so you can be sure you'll be getting the best protection for the best price.
Get the best student property insurance
Protect your investment with a student property insurance policy from the experts.
Cover yourself from loss of rent if your property becomes uninhabitable after an insured event like fire or flooding. You can also Insure your property against damage caused by tenants, whether it's accidental or malicious.
Ensure your cover extends to those long periods when your property is unoccupied while tenants are away on holiday, or during the summer when you're waiting for new tenants to move in.
By choosing to partner with Coeus Insurance Management, our experts will use your individual circumstances to source the widest possible cover from the market.
Whether you own a single student let or a portfolio, we'll get you covered.
Use an independent student rental insurance broker
Working with us means you're working with a fully independent insurance broker with more than 50 years of experience helping landlords find the best insurance deal for their properties and portfolio.
Being completely independent means we're not tied to any one insurer, so you'll always get the best deals based on your individual circumstances.
If you're new to student letting, Coeus Insurance Management is on hand to help guide and assist you through the insurance application to ensure all information is correct the first time around.
If you're an experienced student landlord and just want someone to find you the best student rental insurance deal on the market, we'll do that for you.
Benefits of taking out student landlord insurance cover
Taking out landlord insurance for student accommodation can provide several benefits for your property if you choose the right policy and protections.
We know the challenges you could experience as a landlord with student accommodation, which is why we find the comprehensive cover that will protect you in a range circumstances:
Get buildings and contents insurance
Cover your building and contents so you don't face a hefty bill in the event of damage or loss. We can find you coverage to safeguard your investment and ensure you don't end up out of pocket.
Get full protection for property owners' liability
While your tenants will need their own contents insurance, you could still find yourself facing costs for damages or loss as a result of an accident in or around your property. We'll find you cover that keeps you protected from these potential costs.
Extended unoccupancy cover
As a landlord with student accommodation, it's likely you'll find your property unoccupied for extended periods over the holidays or during the summer. We'll find you a deal that extends your cover for these extended periods – up to 120 days – so you're protected even when you have no tenants.
If your property is damaged and left uninhabitable after an event like a fire, we'll ensure you have insurance that will cover the costs of lost rent you might experience while the property is vacant.
Cost of temporary accommodation
As well as covering the loss of rent from an insured event that leaves your property uninhabitable, we'll help you find insurance that can cover any costs of rehoming your tenants temporarily.
Getting your locks replaced
Accidents can happen and when your student tenants are on a night out it's not out of the question they might lose their keys – or they could be stolen. With the right student landlord insurance, you can cover the costs of having your external locks replaced to ensure your property remains safe and secure.
Protect yourself from intentional damage and vandalism
Renting to students can carry additional risk when it comes to vandalism and malicious damage. If you're concerned your tenants might cause damage to your property, get landlord coverage that can financially protect your investment.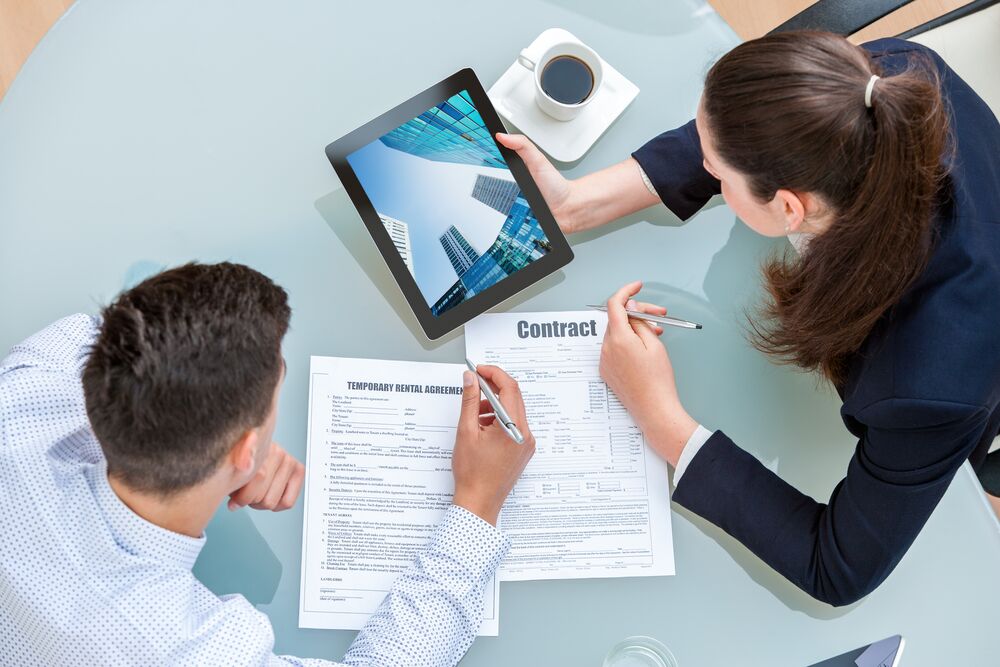 Student Landlord Insurance - FAQs
Why do I need specific landlord insurance for student rentals?
Renting to students carries its own unique set of challenges that means standard landlord property, contents or rental insurance won't give you the level of cover you need.
Specifically, landlord insurance can continue to cover your property for the extended periods when it's unoccupied while students are away or you're waiting for new tenants at the start of an academic year.
Is landlord insurance for student lettings more expensive?
Not necessarily. It's true that renting to students carries more perceived risk than renting to professionals, but it's still possible to find a deal that's not significantly more expensive than regular landlord or property insurance.
What do I need to do if my property is unoccupied for an extended period?
You'll need to contact your insurance provider to confirm the details of your cover for unoccupied properties. Your full cover for unoccupied properties will typically last for a specific period (usually 30 days, although it could be extended).
After that your insurance might only cover events like fire while other common things like flooding, water damage and theft may no longer be covered under your policy until the property is occupied again.
Do you want to know more?
If you require further information or you are interested in arranging a student property insurance quote, contact our team today – we're always happy to help.
Telephone: 08442160626
Email: info@coeusinsurance.com