Unoccupied Commercial Property Insurance
Here at Coeus Insurance, we are able to help you insure empty and vacant buildings.
Unoccupied Commercial Property Insurance
Standard home and contents insurance will typically only cover your home for a certain time if it's left unoccupied – usually between 30 and 60 days.
If your home is going to be left unoccupied for an extended period your home and contents insurance likely won't cover you in the event of damage or loss.
For extended periods you'll need unoccupied home insurance.
By partnering with Coeus Insurance Management you'll find the process of buying your unoccupied home insurance quick and simple.
Choosing the right building insurance for unoccupied property
Empty property insurance can help protect you from unexpected loss or damage to your building and contents if you need to leave your home unoccupied for an extended period.
It could be that you're waiting for a sale of your home after moving into a new house.
Or you're going on an extended holiday, or are having renovation work completed that will take longer than a few months.
For these longer periods, it's likely your existing home and contents insurance won't cover you.
So you'll need a dedicated unoccupied home insurance policy.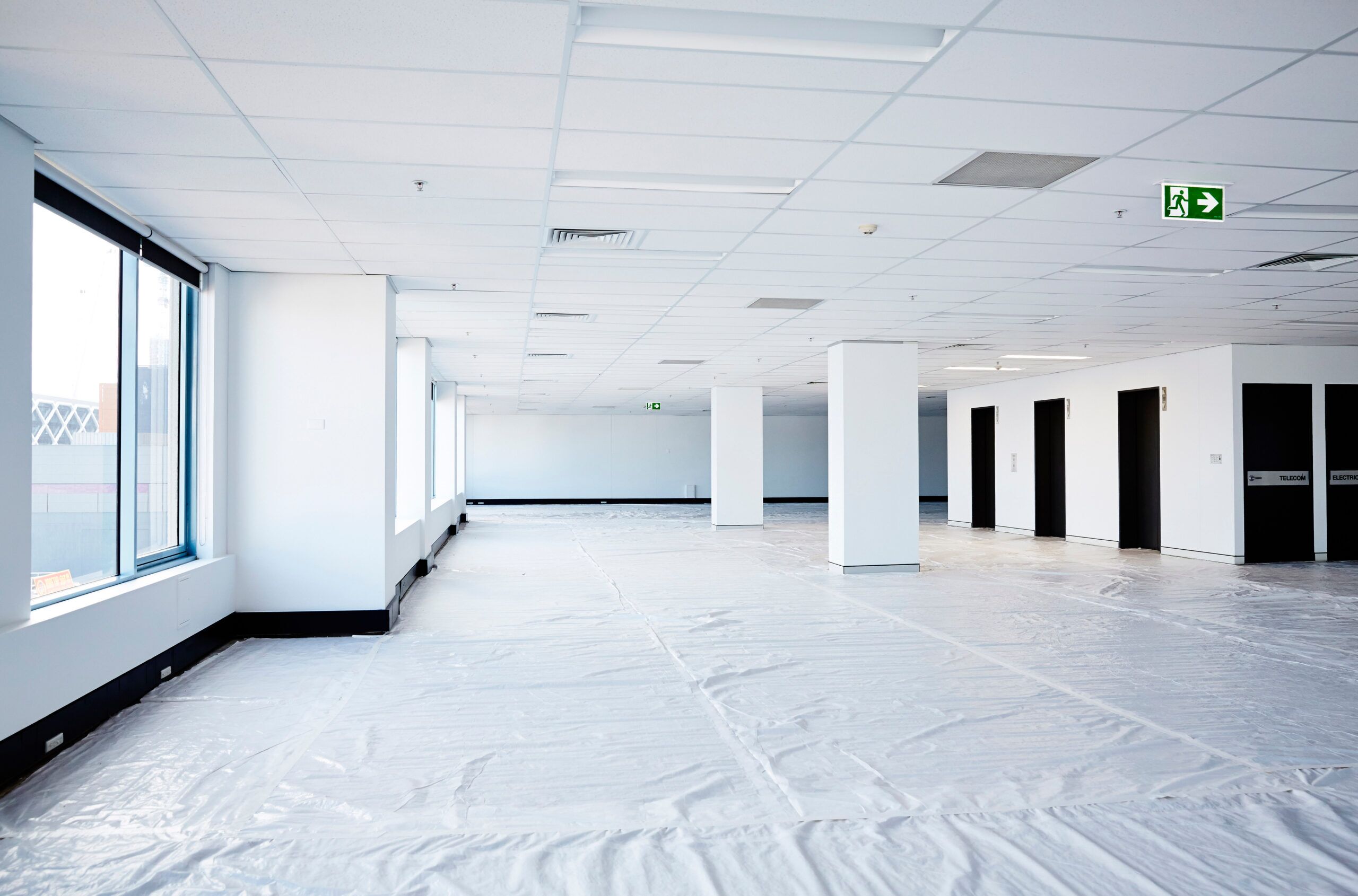 If you're leaving your commercial property unoccupied, due to a tenant moving out or a business move, then you need to look into taking out unoccupied commercial property insurance.
Whether the business in the unoccupied commercial property is a warehouse, office or retail premises, it will be vulnerable to vandalism and theft. And with approximately 165,000 privately-owned unoccupied commercial properties in the UK being left empty, it's never been more important to make sure you insure!
Although not mandatory, our brokers at Coeus Insurance Management advise it, as it not only ensures the property itself from any damage or loss but also protects you if someone makes a claim against you for injury or damage.
The cost of your unoccupied commercial property insurance will depend on a number of factors, including the value, location and size of the property, the security already present in the property and the amount of cover you require.
At Coeus Insurance Management we're here to help you navigate your options for unoccupied home insurance so you can find the right policy for you.
We'll make the application process simple and can help you create the right insurance policy for your unoccupied home based on your individual requirements.
And one of our brokers will be with you every step of the way to answer any questions you might have.
Find the right unoccupied commercial building cover with Coeus Insurance Management
Coeus Insurance Management is an independent broker.
We're not tied to any single insurance provider, which means you'll always get unbiased advice and policies specific to your unoccupied property insurance.
If you want expert independent advice to find the right unoccupied commercial property insurance, get in touch.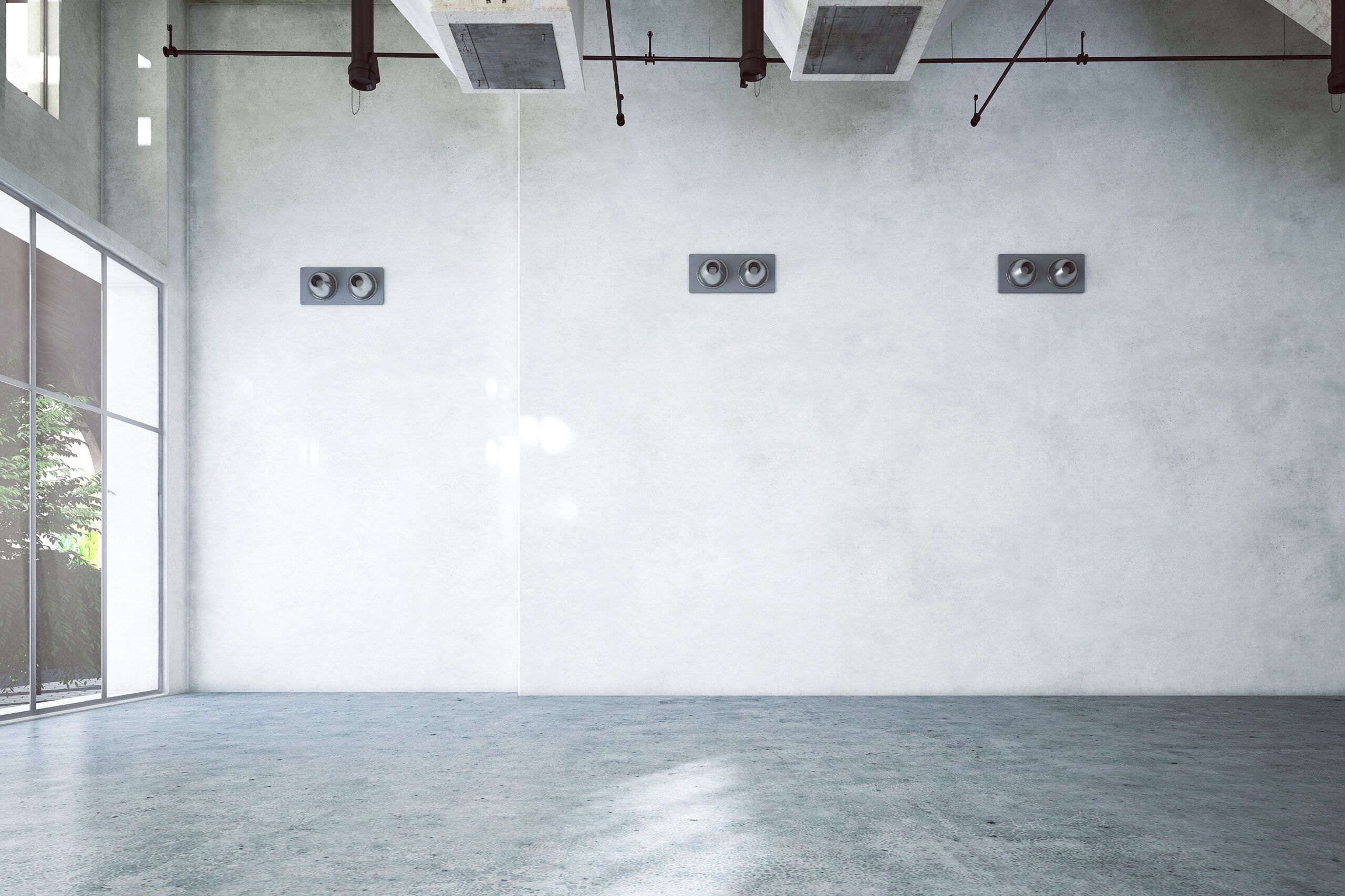 Finding a tailored unoccupied commercial property insurance policy
Insurance for an unoccupied property is a specialised product and trying to find affordable insurance for a property that's empty for extended periods can be tough. Many insurers are reluctant to insure these types of premises because of the increased risk of theft, vandalism, and damage from incidents like fire or flooding.
It's not just the initial incident, but because the commercial property is unoccupied there's a greater chance any damage or faults will go unnoticed for longer periods, potentially leading to more serious problems.
That's why you need a specialist insurance broker with experience in the unoccupied property insurance market who can help navigate the best providers and find you the most comprehensive coverage for your commercial space.
What can be covered under unoccupied commercial property insurance?
Unoccupied commercial property insurance can provide financial cover against a range of incidents that could cause loss or damage to your property, including:
Damage due to fire, lightning, explosions, natural disasters like earthquakes
Subsidence
Theft
Flooding and storm damage
Leaks
Rebuilding costs
Property Owners' Liability
Get cover to protect any kind of unoccupied commercial property
Insurance cover for the unoccupied property will be determined on a number of factors but typically it is split into three categories of property:
Warehouse
Retail
Office space
The cost of your insurance cover could differ depending on the type of commercial premises you're insuring as different types of spaces are perceived to have different levels of risk.
However, most unoccupied commercial property insurance come with the majority of standard cover options available that we've listed above.
If you need additional cover or need a quote for a specific circumstance, we'll work with you to understand your needs and find a more tailored policy for you and your property.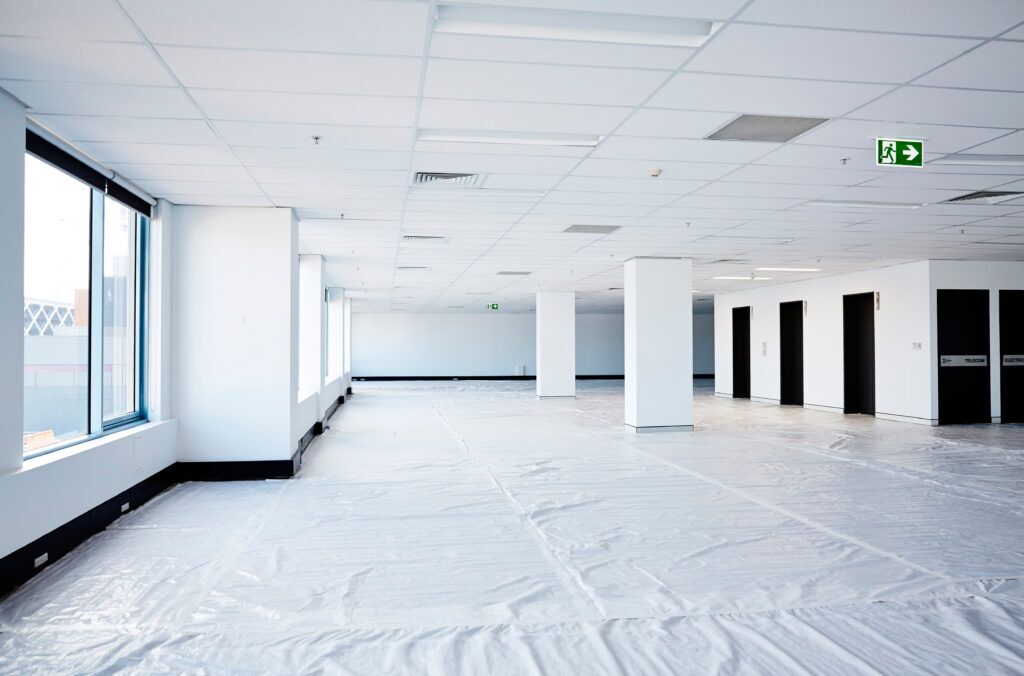 Unoccupied Commercial Property Insurance - FAQs
Can you insure an empty commercial building?
Yes, and arguably it's more important to insure your commercial property when it's unoccupied.
This is because if something happens in an unoccupied building, you might not know about it straight away, so the potential for severe damage is worse.
Empty property insurance helps you manage the risk to a property until you're able to find a new tenant.
Is insurance mandatory for commercial property?
No, but it's highly advisable you have insurance to cover you and your commercial property.
Not only to cover the property itself from any loss or damage, but to cover and protect you if someone was to make a claim for property damage or injury.
How much will my unoccupied property insurance cost?
This depends on a few things and the prices can often vary based on the requirements in your individual property, and the provider you choose.
Typically, the cost of your unoccupied property insurance will be dictated by the value of the property, its location, the level of cover you need, any security that may be in place and also how long the property will be unoccupied.
What do I need to do if my property is unoccupied for an extended period?
You'll need to contact your insurance provider to confirm the details of your cover for unoccupied properties. Your full cover for unoccupied properties will typically last for a specific period (usually 30 days, although it could be extended).
After that, your insurance might only cover events like fire while other common things like flooding, water damage and theft may no longer be covered under your policy until the property is occupied again
Do you want to know more?
If you require further information or you are interested in arranging a FREE Landlord Building Insurance health-check for your organisation, contact our team today – we're always happy to help.
Telephone: 08442160626
Email: info@coeusinsurance.com