Protect yourself with private road insurance
If you own or share a private road or driveway around your home then you're legally responsible for any liability surrounding injury, damage or illness suffered by members of the public or their property.
It could be vehicle damage caused by an unfixed pothole, or a personal injury suffered by a member of the public or tradesman due to cracked paving or a faulty surface.
You could also face expensive repair costs for the road if it's damaged by leaks or flooding.
Private road insurance can help protect you and your neighbours from these expensive costs.
Get in touch to find out more
Find the best private road indemnity insurance
Despite the name, private roads can usually be used by the general public for access.
This means you and your neighbours are responsible not only for the maintenance of the road, but also any claims for third-party injury, illness or property damage as a result of faults.
Without the necessary indemnity insurance for the road, you and the other responsible parties could be left with the costs of any claims or legal action.
At Coeus Insurance, our team of expert insurance brokers can find you the best deal and arrange the right private road insurance to keep you protected for any event.
What kind of private road insurance do you need?
Whether you're an individual with sole responsibility for private road or land or are part of a bigger group of residents with shared responsibility, we can help you find the right level or type of private road insurance.
As well as understanding the responsibilities for the road and land, we'll help you understand your responsibilities for any property or additional features you might be responsible for on the road like public barriers, footpaths or gates if you live in a private estate.
When taking out an insurance policy, you want to ensure you're covered for any claim you could face, and with Coeus Insurance by your side, you'll never have to worry about fronting the costs of claims or legal fees yourself.
Get the right private road insurance with Coeus Insurance
If you're part of a group of residents who want to find a private insurance policy, we can guide you through the process of setting up an official residents group or association for the policy, and take you through the application from start to finish.
We'll work with you to understand the right level of insurance you need, from private road liability insurance to public liability insurance and possibly employer liability insurance.
Our expert brokers will be on hand every step of the way to ensure you get access to the whole market of insurance providers to find the right deal at the best cost.
If you have questions along the way we'll be there to answer them, or we can simply provide a choice of the best policies based on your needs.
Either way, we'll be there to help.
Want more information or ready to start with private road insurance?
Get in touch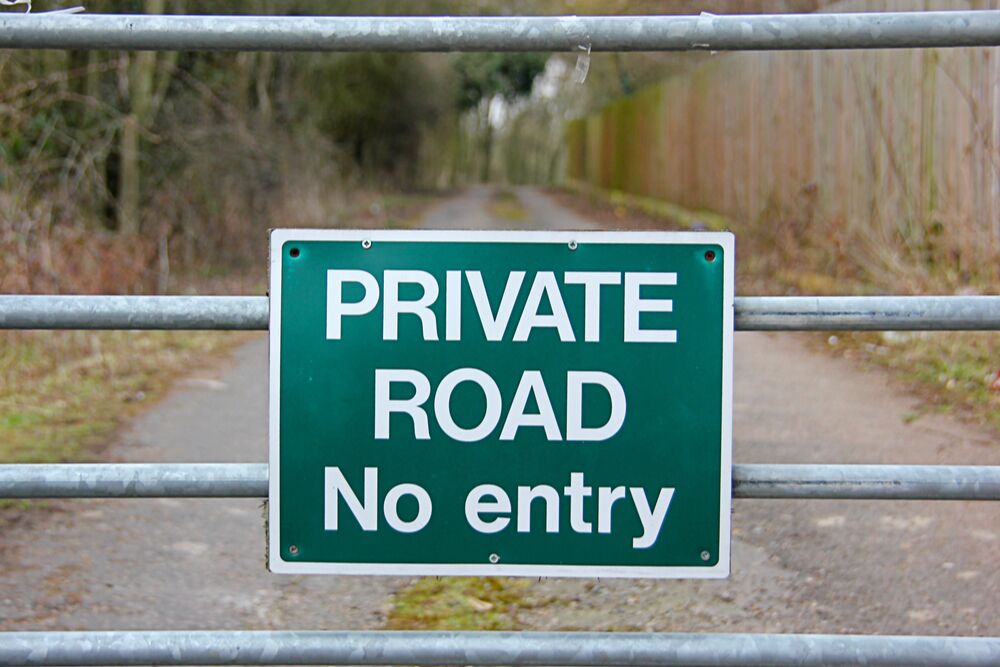 Why We Are Right For You:
Our dedicated team of experts have in excess of 50 years, that's how we know you're in the right hands.

It's hassle free! – our team will remain dedicated to your business.

Cost effective – we will source and implement the correct policy you require.

Communication is key – you can rely on our team to provide information, advice and guidance.

Independently owned – this grants us the freedom to place business with an insurer that is the most suitable.
FAQs - Private Road Insurance
Why do I need private road insurance?
Many roads in the UK aren't owned by local authorities and instead fall under the responsibility of private residents. If you and your neighbours are responsible for one of these roads, that means you're also liable for any injury, illness or damage caused as a result of faults on the road.
Without private road insurance, you could face expensive costs for payouts or legal fees.
Do we need to form a residents group to take out private road insurance?
Yes, if the road is the responsibility of more than one resident on the street, then you'll need to create a residents group or association in order to take out private road insurance.
This is because you'll be responsible for making decisions and taking actions about the maintenance and payments for the road collectively, so you must form an active group or association.
Do we need employers insurance for maintenance workers?
It depends. If you or your residents group employs the maintenance team directly, and provides their equipment, then yes, you'll benefit from employers insurance to cover you in the case they suffer injury or illness.
However, if you're hiring third party contractors who provide their own tools and you pay through an invoice, then you likely won't need employers insurance.
Can we use private road insurance to pay for general maintenance repairs?
No. Private road insurance is for risks to the road due to environmental damage or through vandalism. Because general wear and tear is a guaranteed result of using a private road over a long period, your private road insurance won't cover these costs.
Can we put a gate up to stop the public accessing a private road?
If you want to stop members of the public from using your private road to reduce the risks of claims, then you'll be able to do so as long as all the neighbours are in agreement and there are no existing agreements with other landowners or the council preventing you from doing so.
It's worth noting that this could only increase the control you have on road access but might not prevent people from accessing your road entirely.
Do you want to know more?
At Coeus Insurance, we are experts in private road insurance. So if you need our help, contact our team today – we're always happy to be of assistance.
Telephone: 08442160626
Email: info@coeusinsurance.com