As the number of university students continues to grow each year, so too does the demand for student accommodation – which is great news if you're a landlord!
When compared with traditional lets, letting to students can be lucrative, and here's why:
The demand and competition for student housing is consistently high.
Students generally look to rent for a minimum of 12 months, meaning fewer void periods.
Student lets often bring high yields.
However, properties let to students are more susceptible to wear and tear than the average professional let and, typically, require more maintenance at the end of the tenancy agreement.
This is why it pays to have student property insurance.
Keen to know what else you need to become a successful student landlord? Let's take a closer look.
Acquire a landlord's license
Staying compliant as a student landlord is hugely important, both for the health and safety of your tenants and to avoid expensive fines or legal action.
Most student lets are classed as Houses in Multiple Occupation (or HMO insurance for short), where they are rented out to three or more people from different households.
A property rented to five or more students who share a bathroom and kitchen is known as a large HMO and will require an obligatory license that costs around £500.
On top of HMO licensing, student landlords will also need to comply with regulations on room sizes, gas, fire and electrical safety, tenancy deposit protection and General Data Protection Regulation (GDPR) legislation.
Work with a local letting agent
Being a student landlord comes with what can feel like endless legislation and paperwork.
Employing the expertise of a letting agent will make the process a whole lot easier. They'll help you to find a suitable property to invest in – one that appeals to students – and advertise it to potential tenants.
Depending on the type of service you opt for, letting agents can also help to manage your rental – saving you time and effort, whilst giving you the peace of mind that your property is fully compliant. Removing the worry about being hit with a costly fine or serious legal action.
Ask for advice when drawing up a tenancy agreement
You need to think carefully about whether you want to offer students a single or shared tenancy agreement.
A single tenancy is better suited to student landlords who are renting out individual bedsits to students who haven't even met before. Whereas a shared tenancy agreement is ideal if you're renting a place to a group of friends, as the onus of replacing a tenant if someone drops out of uni and leaves the property mid-way through the academic year is on them.
Responsibility for the water, gas, electricity, broadband and TV license bills in your student let should be clearly outlined in your tenancy agreement, along with how damages and wear and tear will be dealt with, who is liable for unpaid rent and cleaning.
Given that this is a legal agreement between yourself and student tenants, it's in your best interests to seek advice from a letting agent who will act as the third party.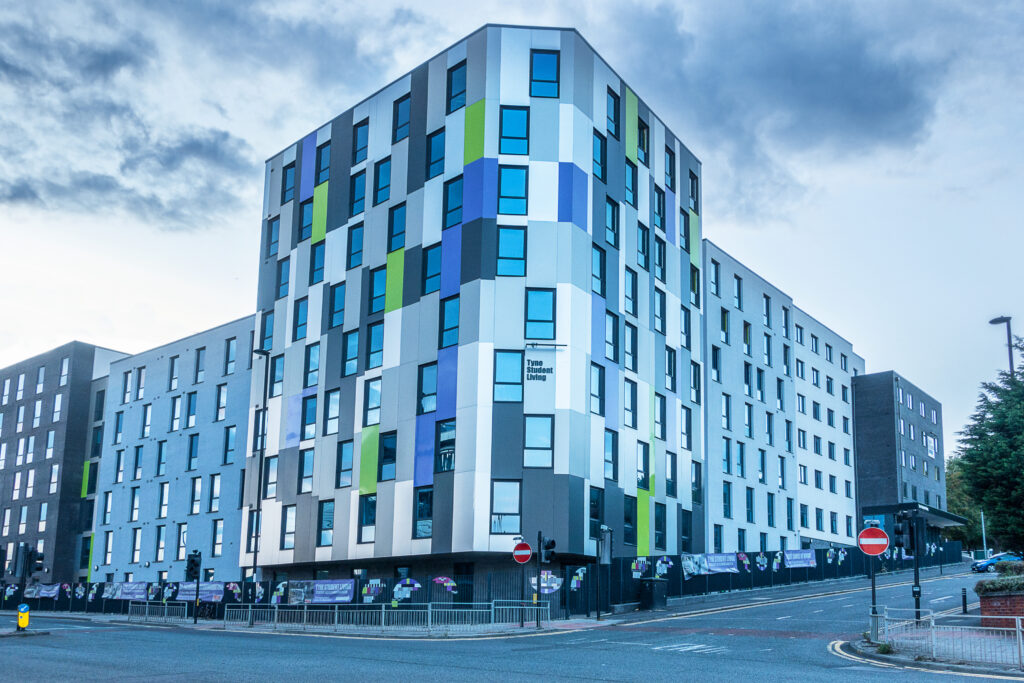 Furnish the property
When looking to secure student accommodation, most tenants expect the property to be equipped with the basics – including a washing machine, fridge freezer and cooker in the shared kitchen. A comfy bed, wardrobe, desk and chair, curtains, carpets and lighting in each bedroom, and a sofa in the lounge area.
Other useful items include a bin and hoover, which will give tenants the means to keep the property clean and presentable.
When furnishing a property as a student landlord, always set yourself a realistic budget and try to opt for fashionable yet functional and affordable furniture.
Take out student landlord insurance with Coeus Insurance Management
Having a landlord insurance policy is crucial when renting any type of property and will help to keep your investment safe.
Specialist student landlord insurance should provide cover for:
unoccupied periods when students are away in the summer or between terms
damage, including accidental and malicious
loss of rent
property owner's liability
Here at Coeus Insurance, we have been providing student property insurance for more than 50 years and strive to provide the best deal for all student landlords.
Whether you have vast experience as a landlord or you're new to student letting, our team can assist you with every aspect – ensuring you have the appropriate cover in place to protect your investment and maximise your return.
If you'd like to know how our independent student rental insurance brokers can help you, or you have a question regarding the services we offer, you're welcome to get in touch.
Either give us a call on 0844 216 0626 or email info@coeusinsurance.com, and we'll get back to you shortly.